Designed for the busy working designer. A solution that organizes all the clutter and tools a designer needs into one comprehensive solution.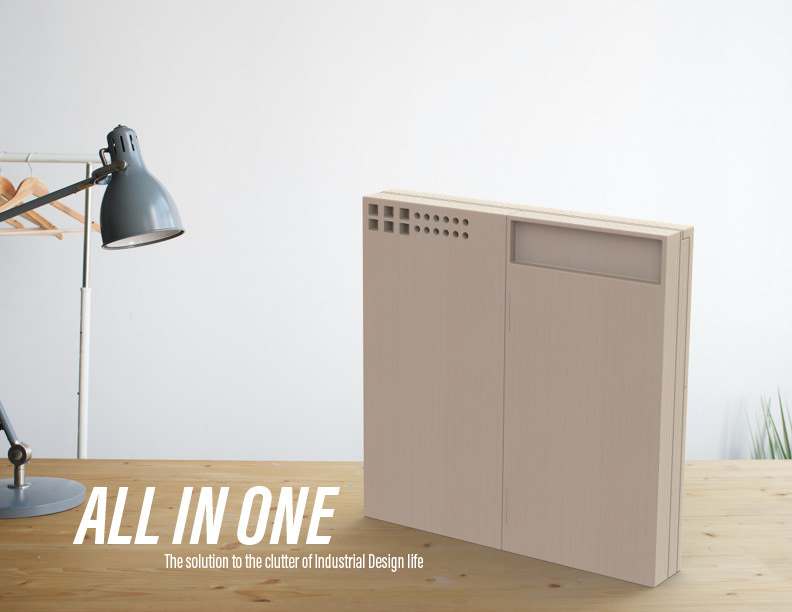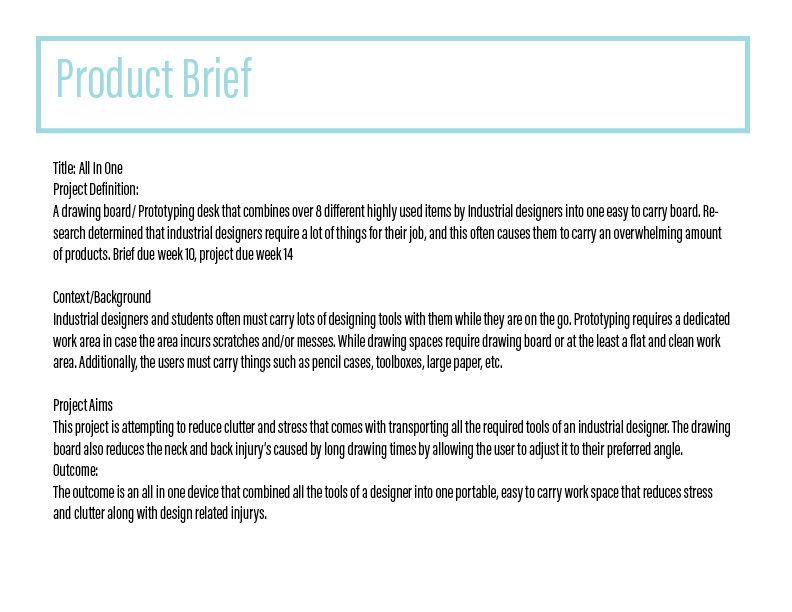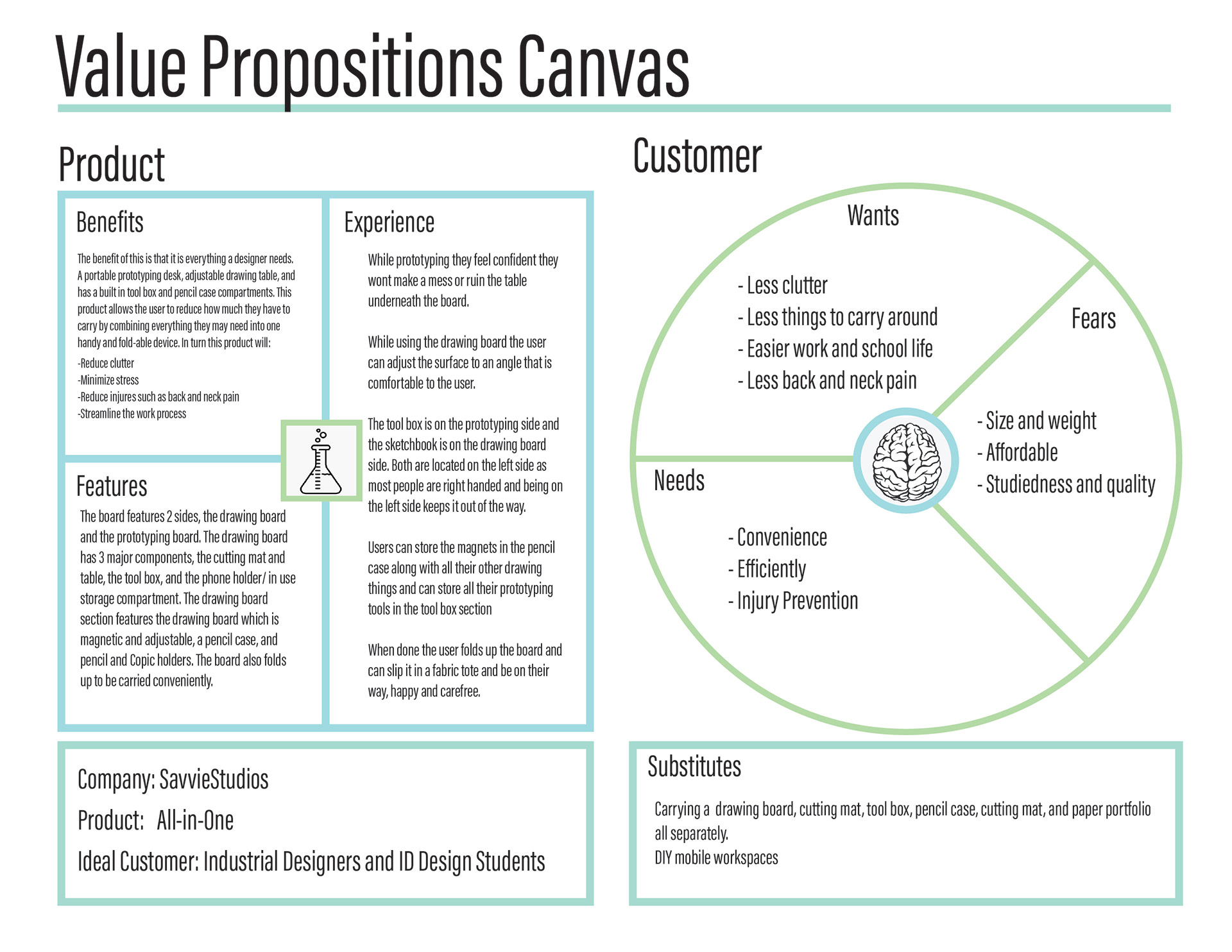 Research was done by conducting 1:1 user interviews with different design students. Then additional research was done into common design injuries and what causes them in order to determine how to stop them.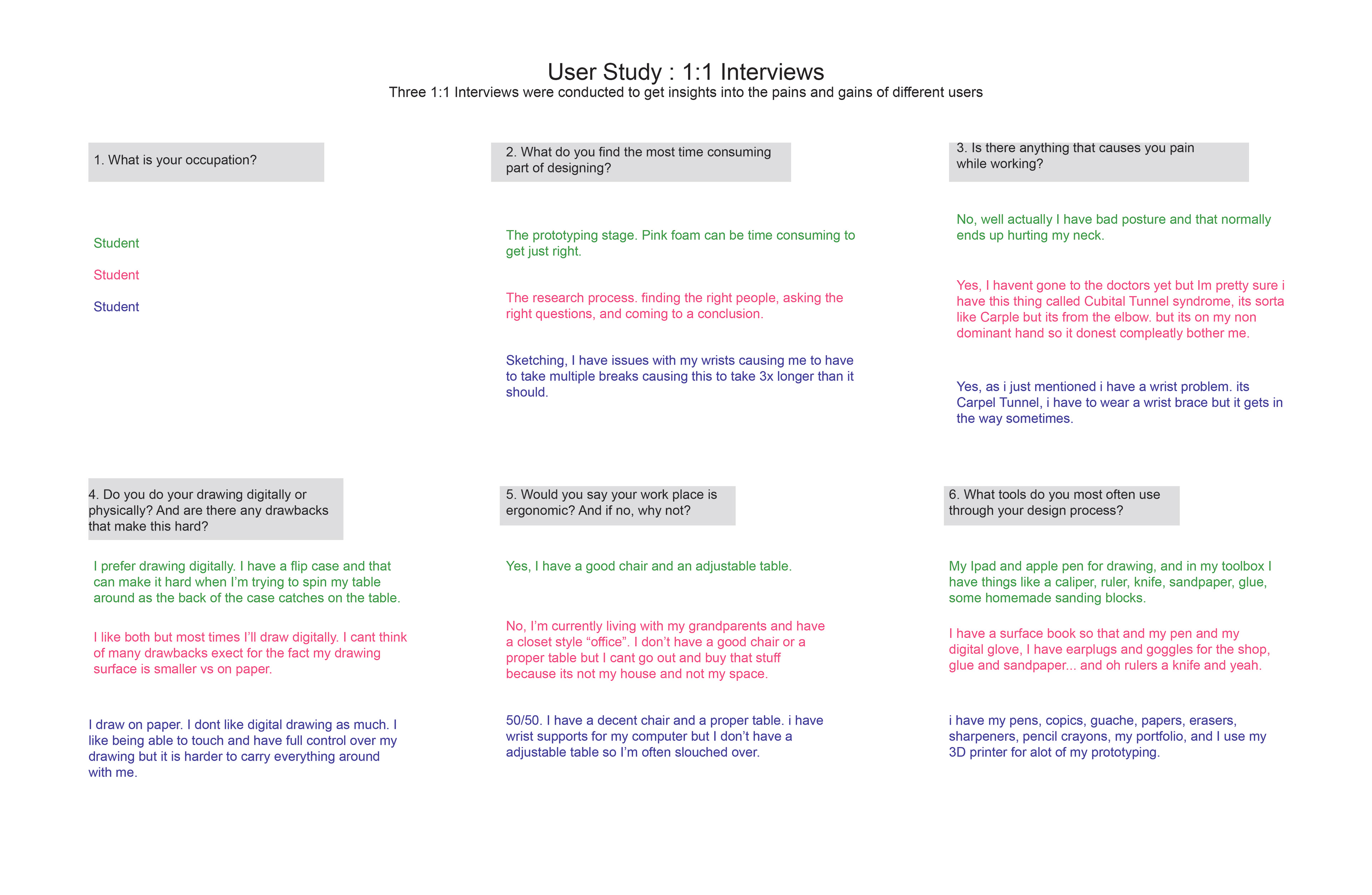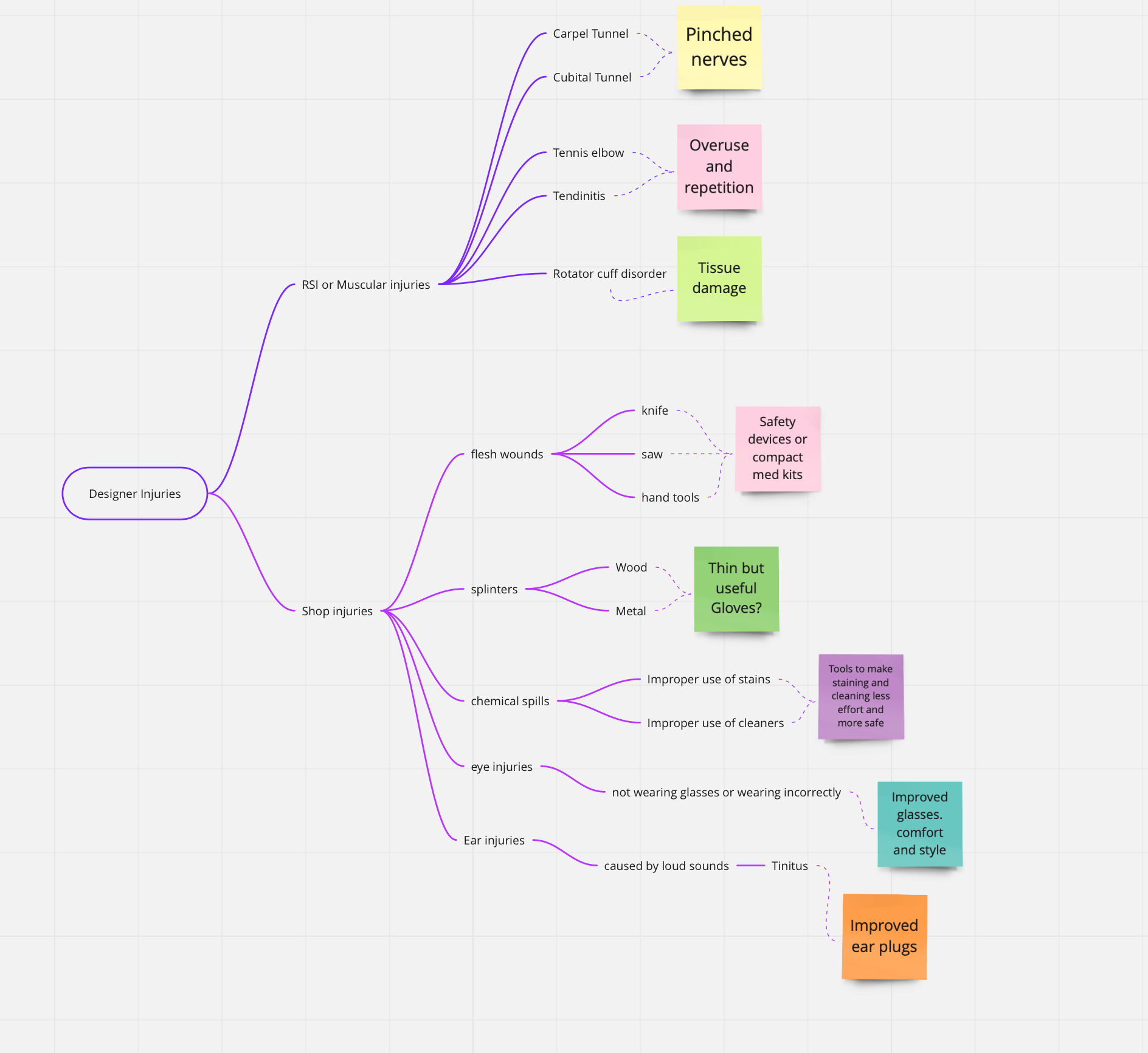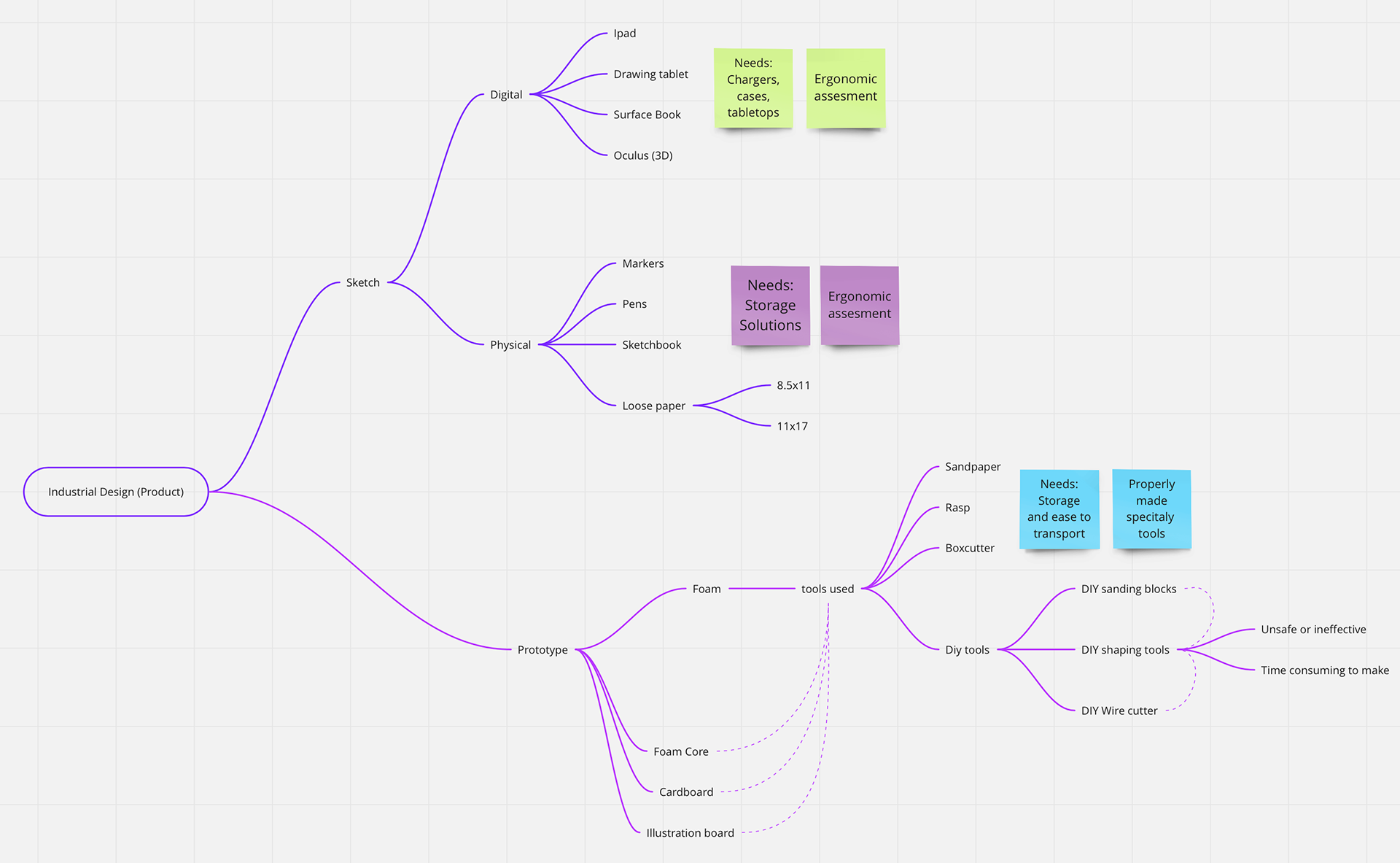 8 concepts were developed initially, and concept 7 was chosen to move forward.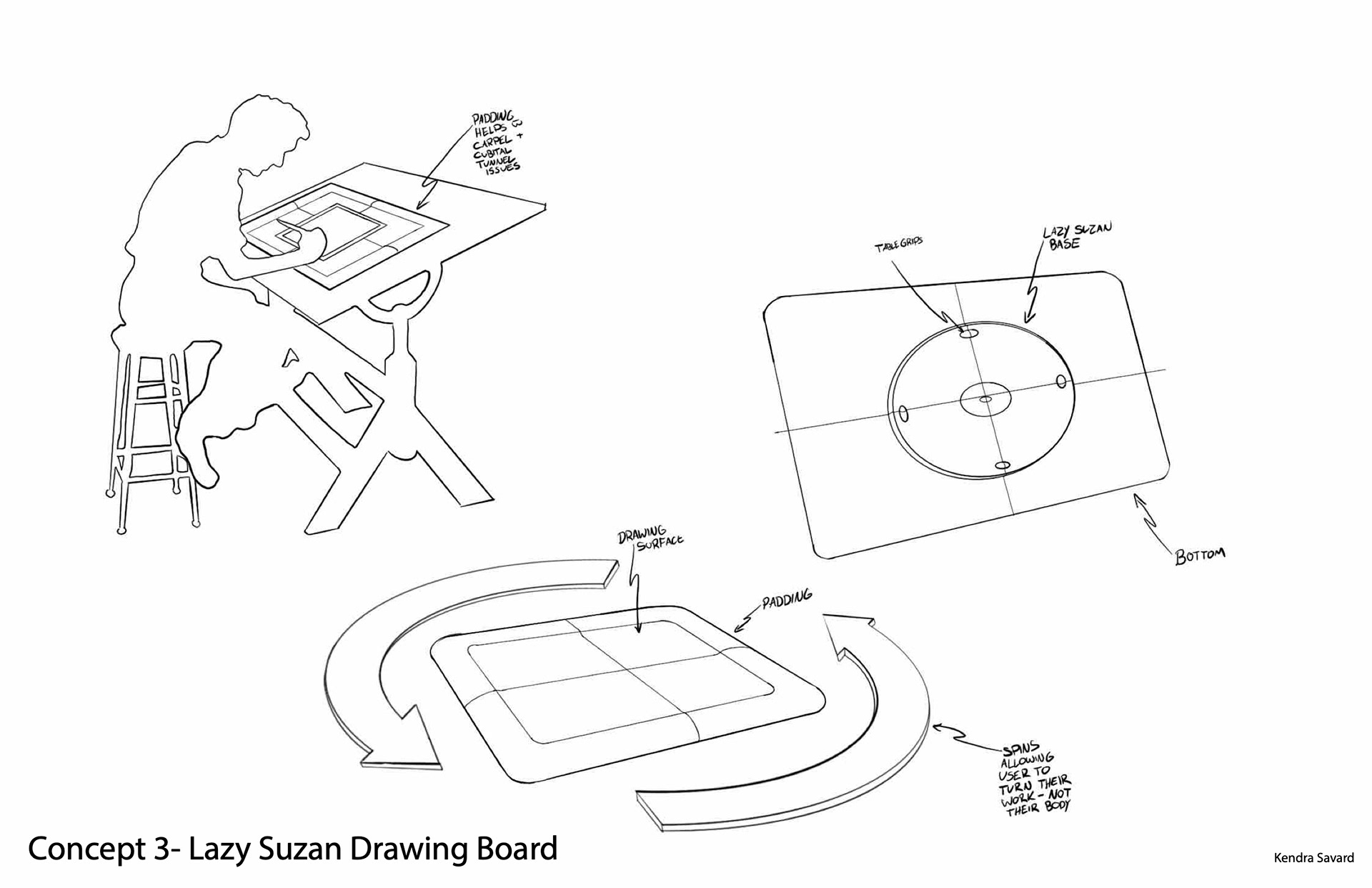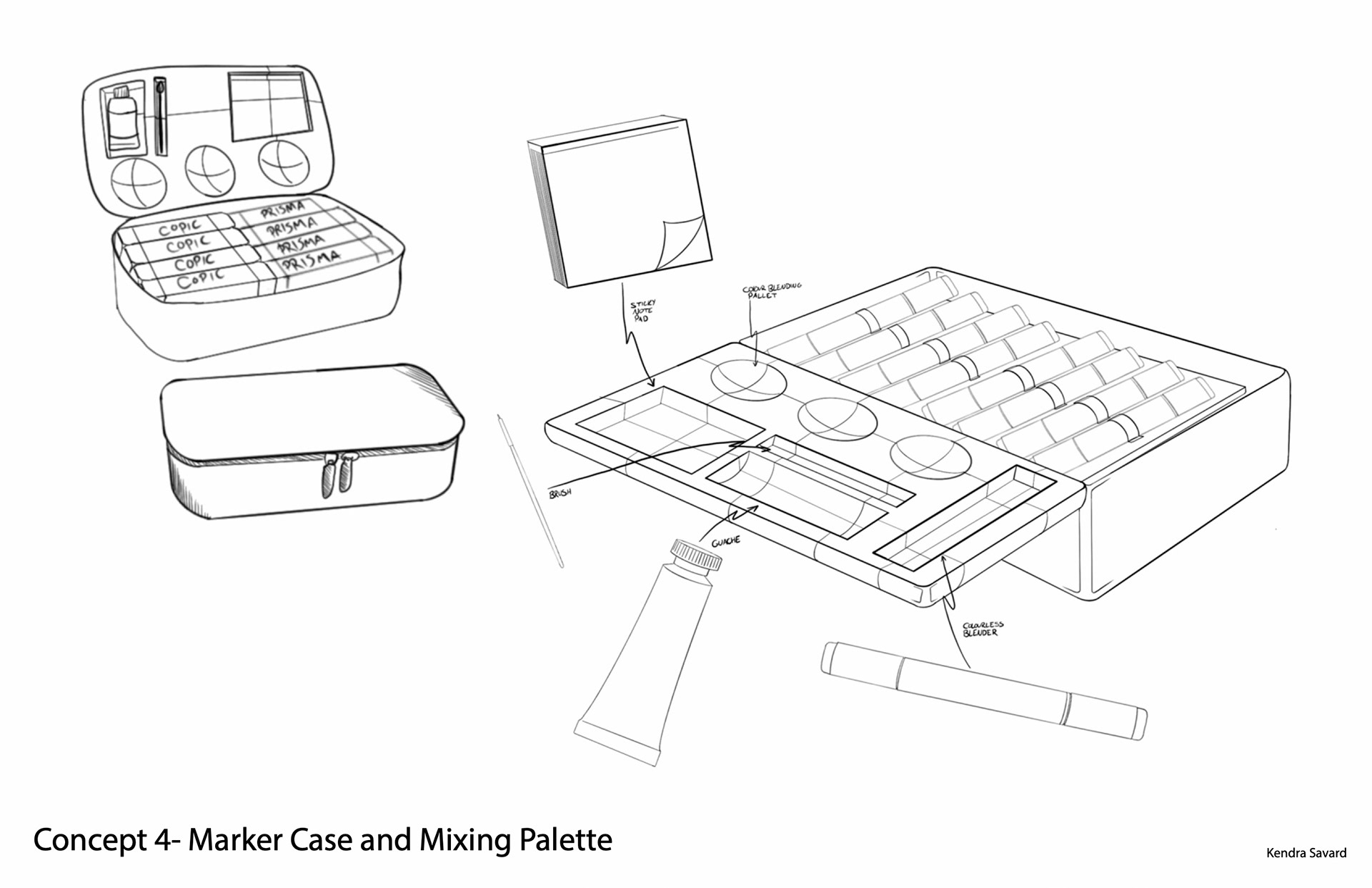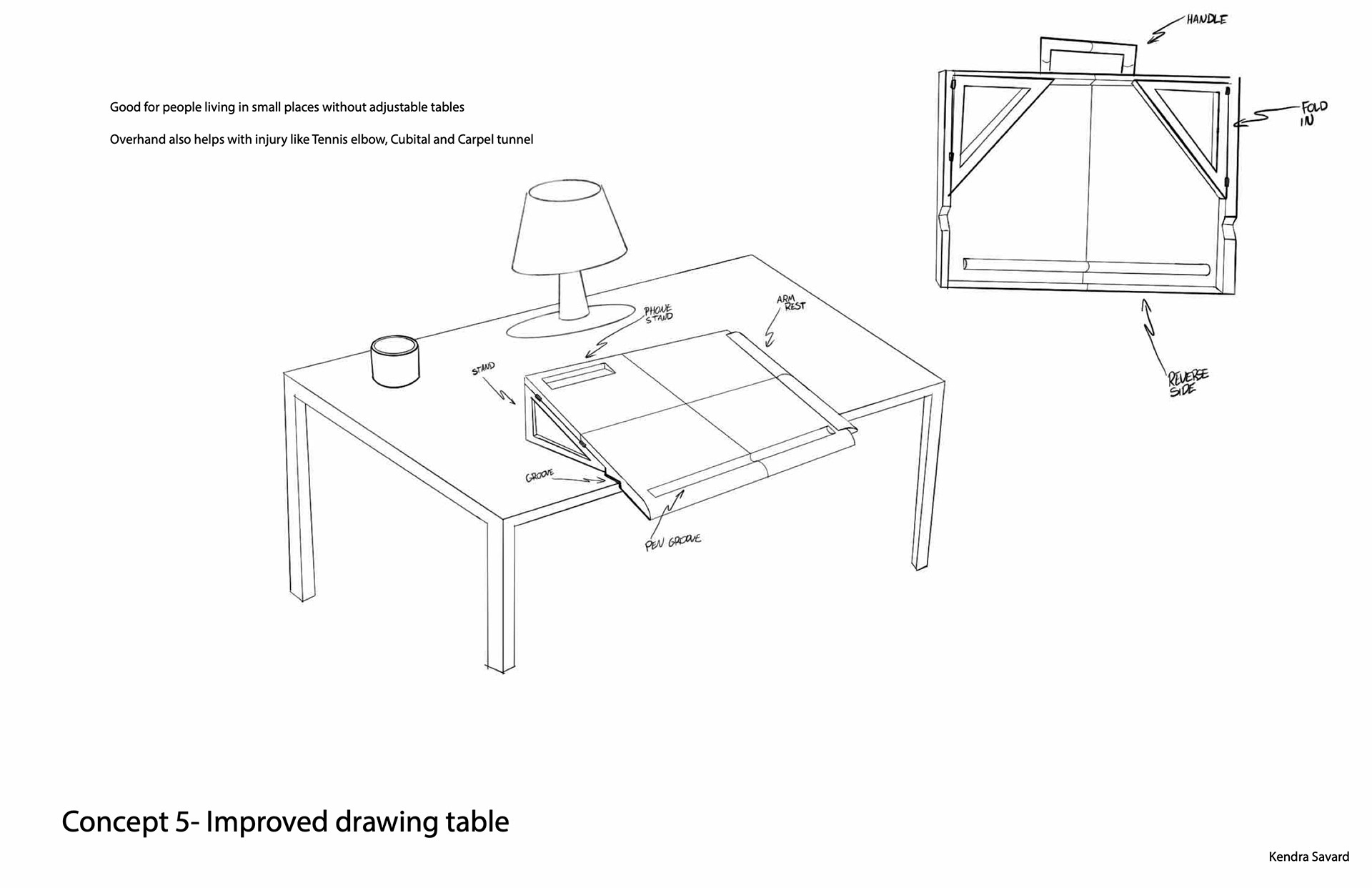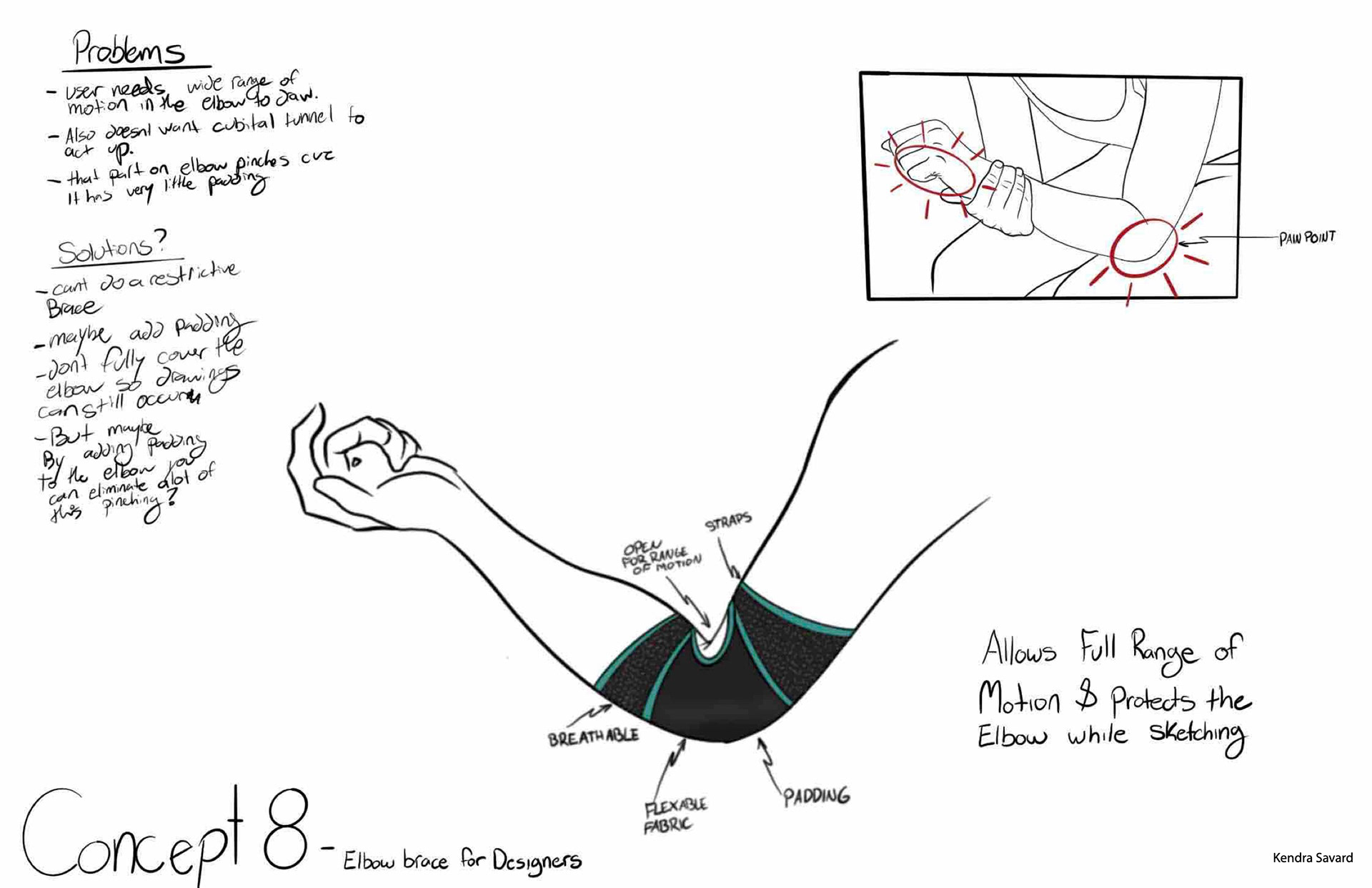 Concept 7 was developed and a sketch model was made. A user study was also done to get more insights into how to develop this concept.