Vol is a group project for the Humber chair show, designed for the new addition to humber, the CTI building.
We designed Vol with several unique features, each designed to address the pains that Humber students face. To determine these pain points we conducted a number of 1:1 interviews and a survey that we handed out to fellow students. From all this we found that the biggest 3 pain points were that there was where quiet places to work, lack of desks and writing surfaces, and nowhere to put their bag but on the floor.   So we started with the Industrial felt panels, we angled around the chair to block out visual distractions and background noises. The armrests were designed to double as side tables, large enough for a sketchbook or a laptop so there was a place to work. Lastly, underneath the seat we added a shelf for bags so they wouldn't have to be placed on the floor.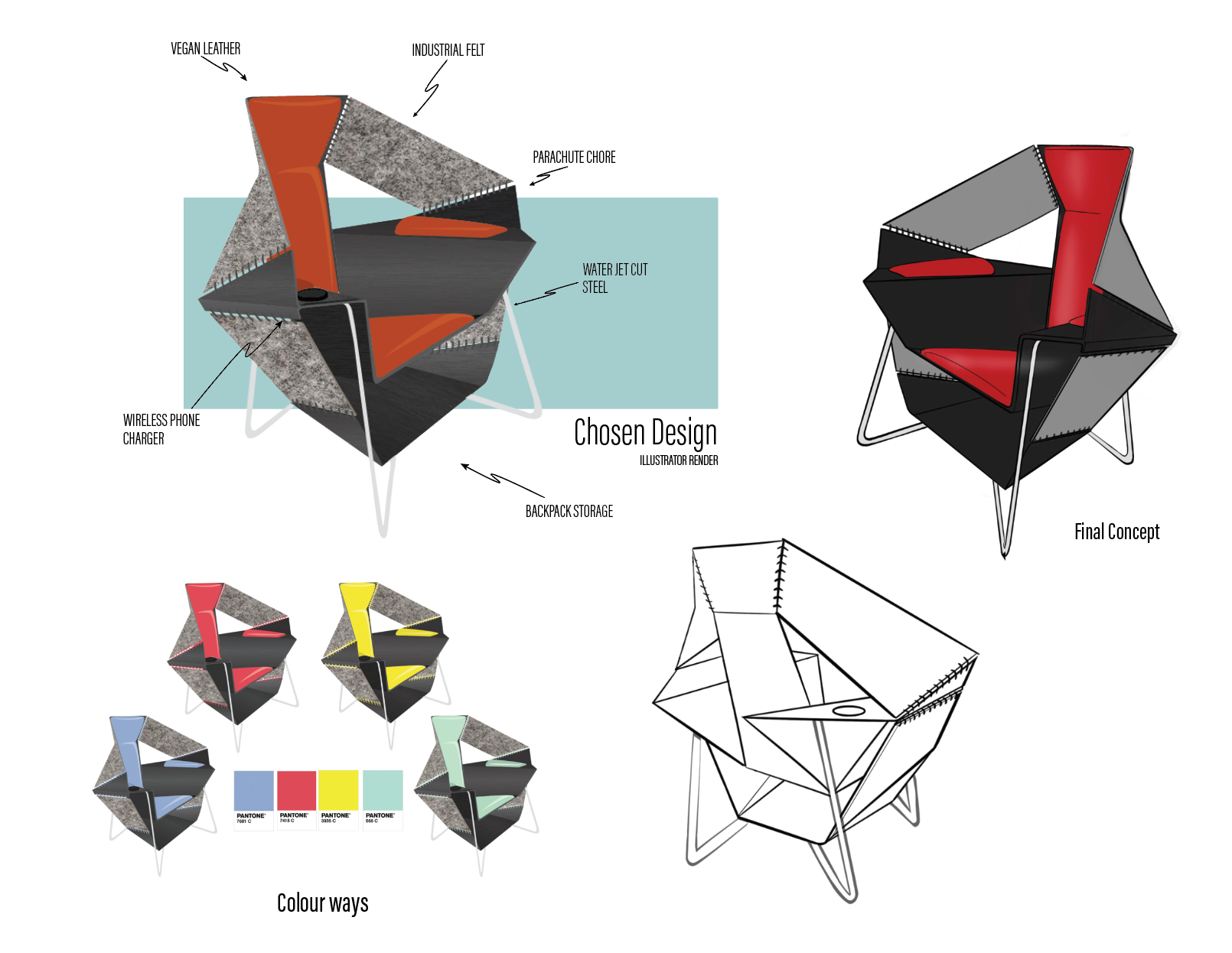 After drawing1:1 scale blueprints we made a prototype out of cardboard, duct tape, and pink foam. This enabled us to test out the chair and make any adjustments before the actual model.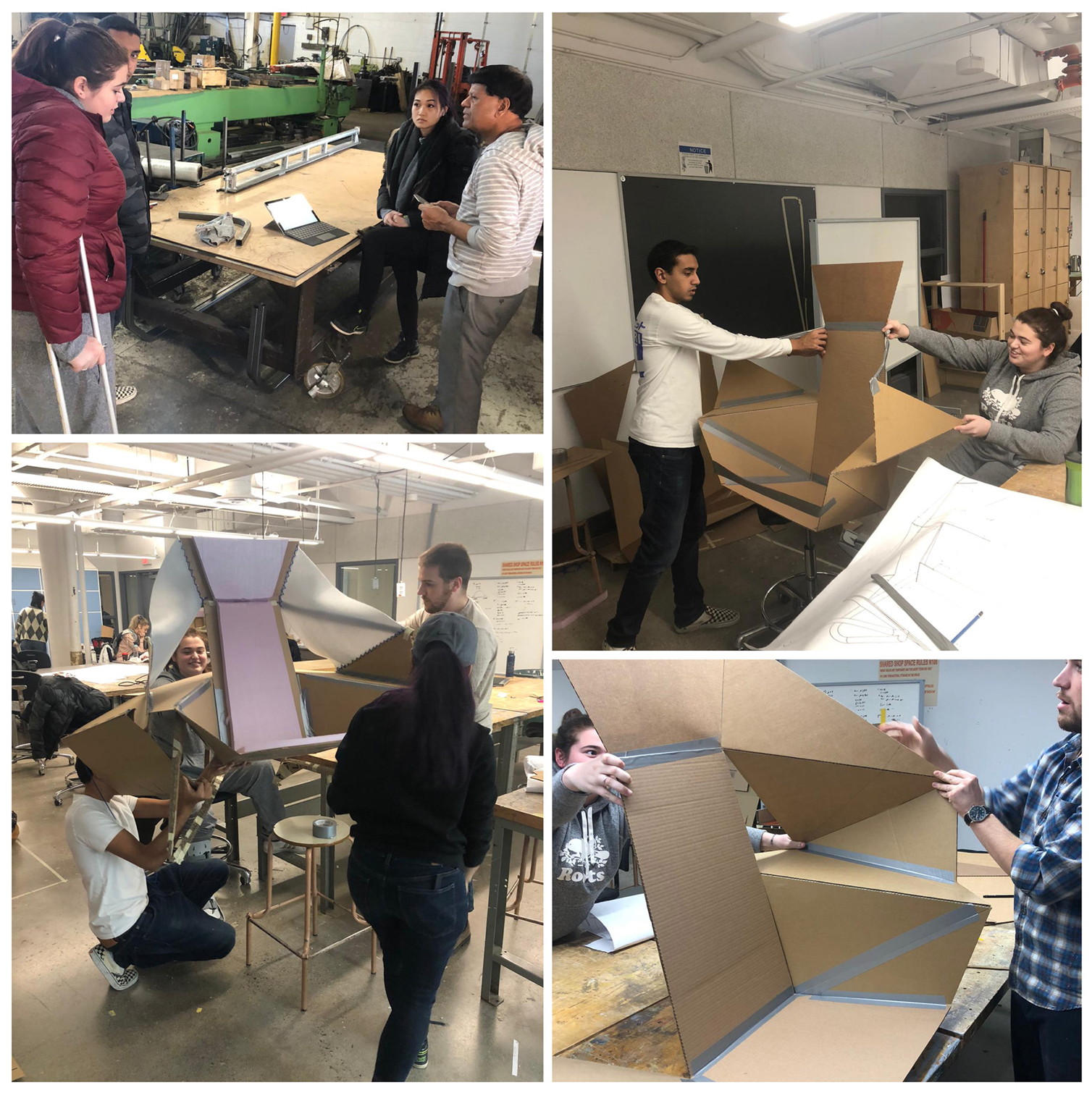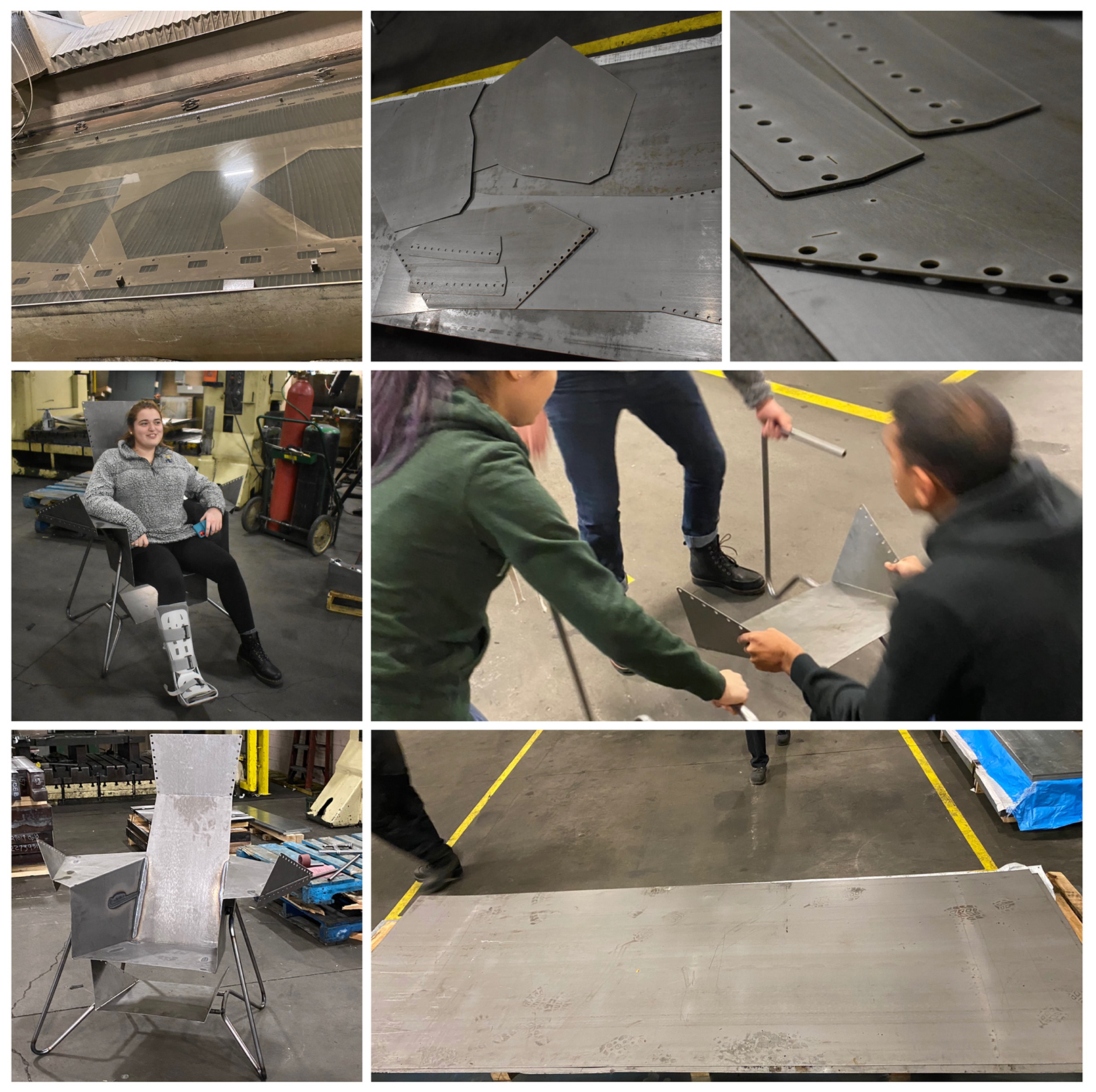 The pieces were Water Jet cut from a sheet of Steel, then wielded together to create the chair's body.   
Side note *Yes, I worked on this entire project while having a broken leg. Pretty hardcore if I do say so myself* 
The process started by cleaning Vol with Mineral Sprits to remove any oils from the machine shop, then it was sanded smooth, cleaned again, then airbrushed with a primer, and finally airbrushed with two coats of charcoal automotive paint to finish.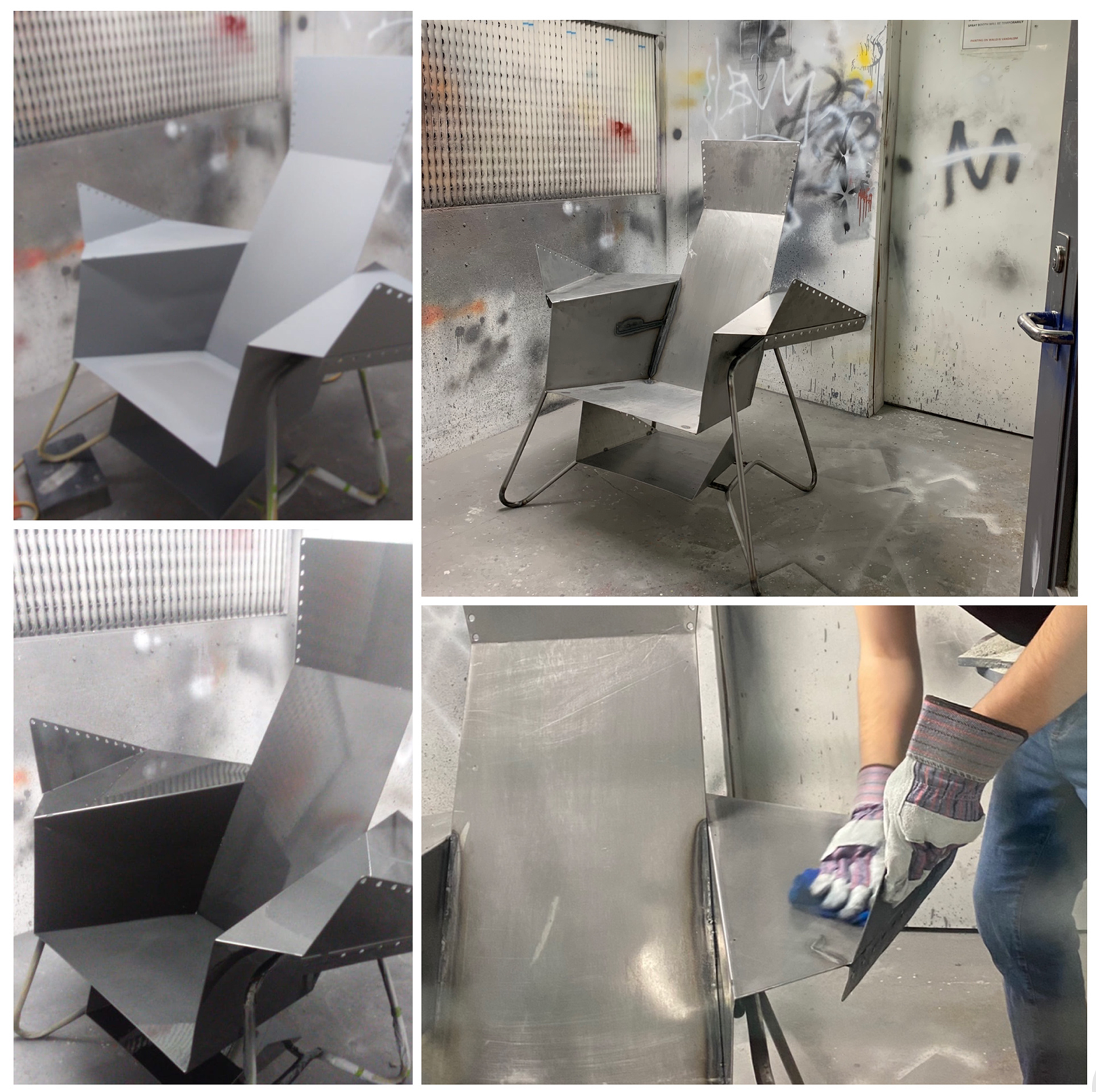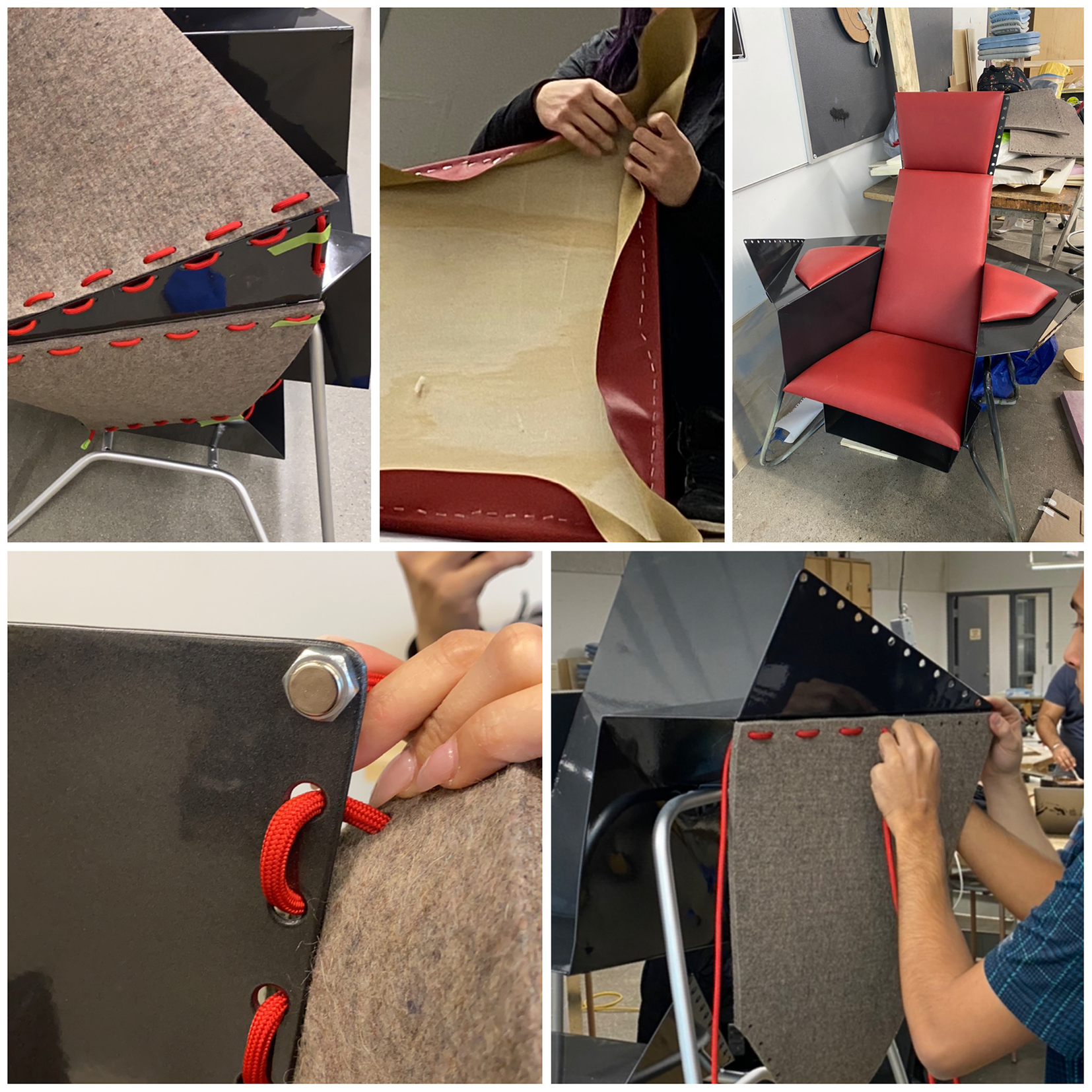 Lastly, the seats were upholstered with vegan leather; the industrial felt was cut and attached to the frame with para-chord then secured with a bolt.   
Vol was finally complete and we showcased it at the Humber Chair Show.